Skip to end of metadata
Go to start of metadata
To access the online documentation, use the pull down menu button.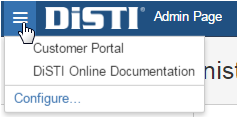 Select DiSTI Online Documentation to access the Log in page.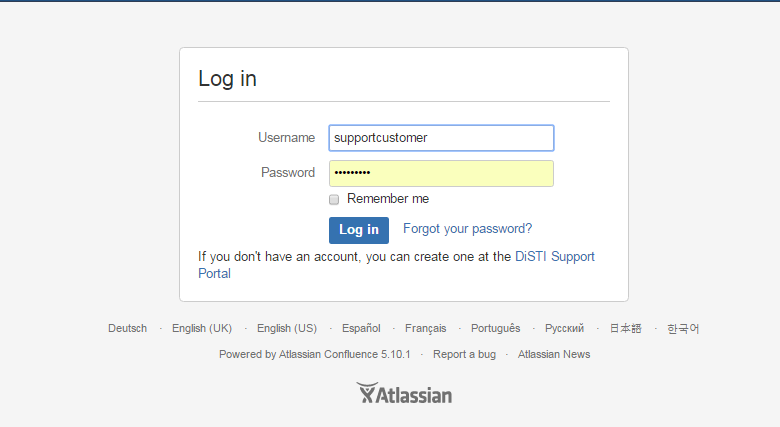 New to DiSTI Support? Click the Customer Portal link and follow the instructions to request the login.
Already have a login? Enter your credentials in the fields and click Log in to proceed to the Documentation area.
Welcome!